You're invited to the Cultural Arts Alliance of Walton County's Winter Social on Wednesday, December 7, 2016, from 5-7 p.m. at The Foster Gallery.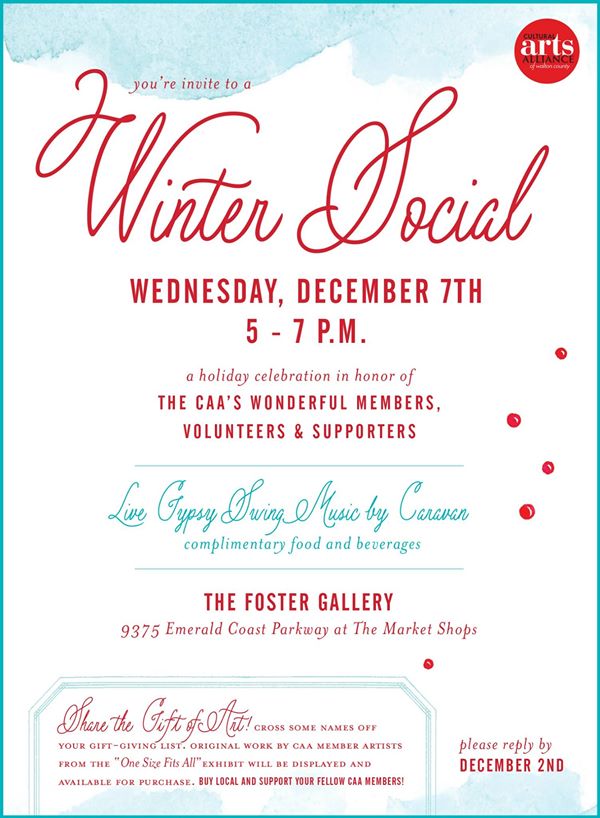 This holiday celebration is being held in honor of the CAA's members, volunteers and supporters. Come enjoy live gypsy swing music by Caravan, complimentary food and beverages.
What better time to do some holiday shopping, too? Share the gift of art from the CAA's member artists "One Size Fits All" exhibit . Buy local!