The Market Shops, located at the entrance to Sandestin Golf and Beach Resort, welcomes Hebert's Specialty Meats to the shopping center.
Owned and operated by true Cajun, Walter Hidalgo along with partners Sean and Kelli Louvierre, Hebert's opened the first Emerald Coast location in June 2018. After knowing Sammy Hebert, the original founder of Hebert's Specialty Meats, for 35 years, Hidalgo decided to bring his own part of the company to the Emerald Coast. After visiting the area since 1980, Hidalgo saw a need for true Cajun-style cuisine. His long-time experience as an entrepreneur and restaurant owner helped prepare him to bring Hebert's to the Destin area and beyond.
"It's always been in the game plan to expand the store while having one home base that creates it all," Hidalgo said. "In the next couple of years, I see us expanding our reach from Orange Beach, Alabama all the way to Panama City."
Hebert's Specialty Meats originally opened in 1984 in Maurice, Louisiana. As the home of the original deboned stuffed poultry, Hebert's offers all of the Cajun favorites including hot boudin, turduckens, boneless stuffed chicken, boneless stuffed turkey, shrimp or crawfish étouffée, shrimp and crab stuffing, andouille, crawfish pie, a variety of green onion sausages and much more all served daily.
As their second location along the Emerald Coast, The Market Shops store front will serve as the satellite location bringing in fresh products every day from their anchor store located in Destin.
"We are eager to welcome Hebert's to the tenant mix here at The Market Shops," said Rob Duncan, Vice President of CenterCore Properties. "Hebert's signature, Cajun-style offerings have been well-received in the Destin market, and we are excited to bring them closer to residents and visitors in Miramar Beach and Sandestin."
Herbert's offers easy grab-and-go options for customers to pick up on their way home from work or for and easy, yet flavorful week-night dinner. The store will also carry pre-cooked options that customers can easily heat up at home.
"For the past year, we've been hearing from our 30A and Santa Rosa Beach customers that they have to fight constant traffic to get to us," Hidalgo said. "The Market Shops is the perfect spot to end this problem. It is easily accessible to our customers and offers a valuable space for our product to be displayed."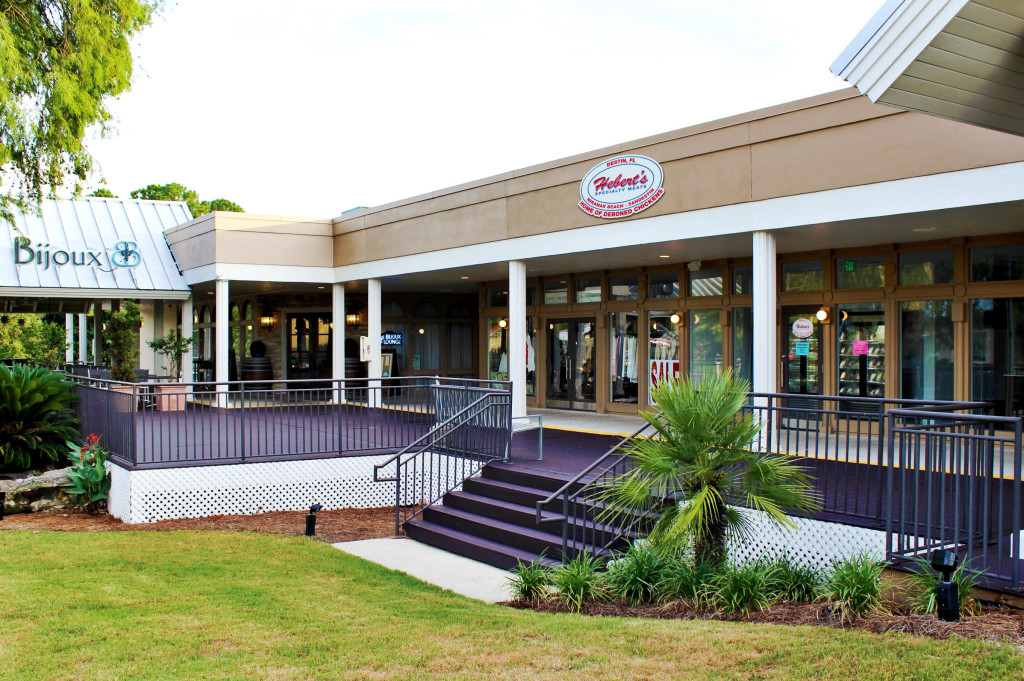 Hebert's Specialty Meats will be open from 8 a.m.- 7 p.m., Monday through Saturday, and 9 a.m.- 6 p.m. on Sunday. Hebert's is located directly behind Jon Smith Subs adjacent to Sacred Heart Hospital. To learn more about Hebert's Specialty Meats or to place an order visit hebertsdestin.com or call (850) 460-8885.