Enjoy the stunning wines of Ancien paired with the creative culinary fare of Bijoux Executive Chef, Jack McGuckin, on Tuesday, September 13, 2016,  at 6 p.m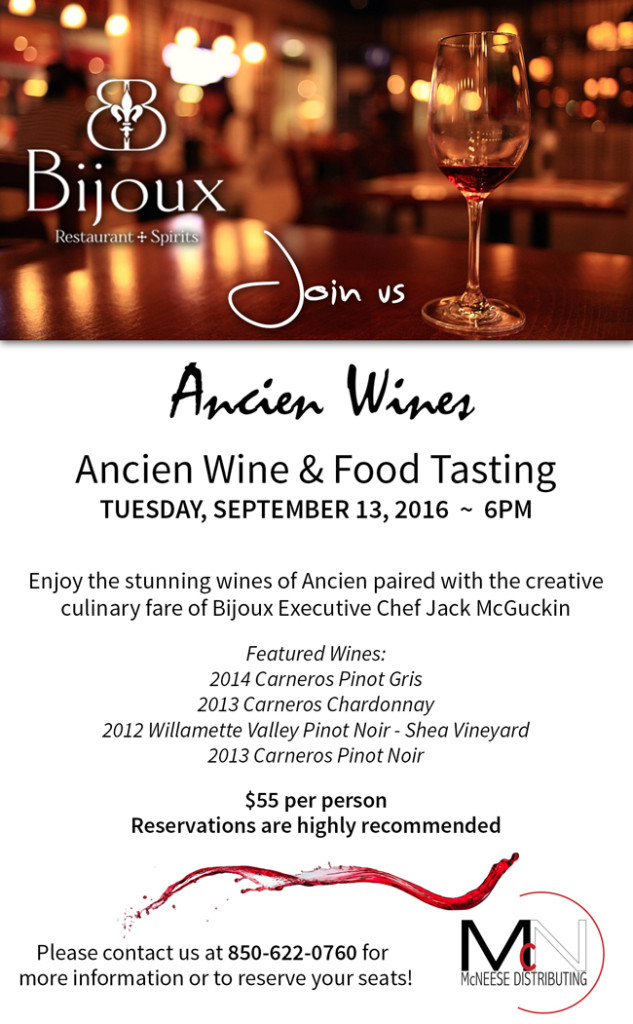 Featured Wines include: 2014 Carneros Pinot Gris, 2013 Carneros Chardonnay, 2012 Williamette Valley Pinot Noir – Shea Vineyard, 2013 Carneros Pinot Noir.
Cost to attend is $55 per person. Reservations are highly recommended.
Please contact us at (850) 622-0760 for more information or to reserve your seats.