Grand Opening Celebration to take place September 22, 2018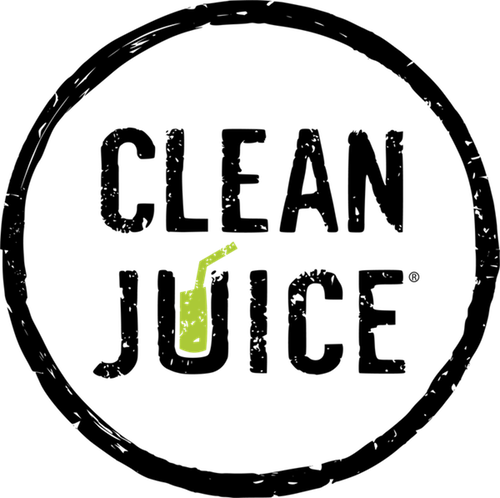 MIRAMAR BEACH,Fla.(September 12, 2018)– The month of September brings exciting things for Clean Juice, as the company opens its newest location within The Market Shops located at the entrance of Sandestin Golf and Beach Resort. As local owners, Jeff and Jamie Provinse, gear up for a soft opening beginning Sept.14, they are also putting plans in place for the Clean Juice Grand Opening Celebration.
On Saturday, Sept. 22, Clean Juice invites the community to celebrate their grand opening with a full day of complimentary activities, including a Pure Barre pop-up class, entertainment by DJ Rock the House, a photo booth provided by Epic Photo Co., a pilates class taught by SoWal Pilates, a braid bar by Avantgarde Salon and Spa, product samples, door prizes, and more. Clean Juice will be donating a portion of sales from the day to local charity, Food for Thought Outreach, along with their home office who will be matching the overall donation made.
Clean Juice is the first franchised juice and smoothie bar company to hold the USDA Organic certification. With 108 franchise units awarded to date, Clean Juice is on a mission to become the world's most plentiful juice bar offering easy, on the go access to certified organic food and drinks, as well as a high-quality menu featuring organic juices, smoothies, bowls and bites. Realizing that the guest experience is the most important aspect for a well-functioning business, Clean Juice creates a welcoming, friendly environment and promotes a healthy body as well as a strong spirit. The newest Market Shops location will bring 20-25 new jobs to Walton County, while also fostering a safe and fun environment for the employees at Clean Juice.
This will be the second business in Walton County for the Provinse family, who started Epic Photo Co.in the summer of 2010, which specializes in a variety of professional event photography services. Jeff Provinse spearheads Epic Photo Co. while Jamie will be taking charge of Clean Juice.
"This is a lifestyle brand centered around health and wellness of the body and spirit, and I am thrilled to be able to do this every day," said Jamie Provinse, co-owner. "I'm a corporate sales refugee and I knew that I had to make a career change so that I could focus on our family and work in a field I am passionate about. Clean Juice is a perfect fit for our family and for South Walton."
Clean Juice's Miramar Beach storefront is located within The Market Shops at the entrance to Sandestin Golf and Beach Resort located at 9375 Emerald Coast Pkwy W, Miramar Beach, FL 32550. The store will be having a soft opening beginning Sept. 14 with daily operating hours of 10 a.m. to 6 p.m. Clean Juice will then launch their normal business hours on Sept. 22 of 7 a.m. to 8 p.m. Monday through Friday, 8 a.m. to 8 p.m. on Saturday, and 9 a.m. to 6 p.m. on Sunday.
"We couldn't be more excited for Jamie and Jeff Provinse as they bring Clean Juice to Miramar Beach, and that's not just because our family spends every spring break in Destin," said Clean Juice founder, Kat Eckles. "The Destin and South Walton communities are certainly ones that understand the importance of living a healthy lifestyle and eating an organic, plant heavy diet. It's a blessing to see Clean Juice open on the Panhandle, especially with people as wonderful as Jeff and Jamie. We can't wait to serve you, South Walton!"
For more information about Clean Juice, please call (850) 650-2394, email marketshops@cleanjuice.comor visit www.cleanjuice.com. Interested job candidates can apply online at www.cleanjuice.com/jobs.
The full schedule for the Grand Opening festivities are as follows:
Date: Friday, September 21, 2018
Time:9:00 a.m.
Details:The community is invited to join the Walton Area Chamber of Commerce and Destin Chamber of Commerce for a Dual Ribbon Cutting where owners, Jeff and Jamie Provinse, will snip the ribbons and officially mark the opening of Clean Juice.
Date: Saturday, September 22, 2018
Time:8 a.m. to 8 p.m.
Details: Grand Opening Celebration –
9 a.m.Pure Barre Pop-up – bring your own yoga mat and suggested donation of $10 for Food for Thought Outreach
10 a.m.DJ Rock the House
11 a.m.Pilates Pop-Up with SoWal Pilates – bring your own yoga mat and suggested donation of $10 for Food for Thought Outreach
2 p.m.Epic Photo Booth Co.
4 p.m.Braid Bar and Beauty Bowls with Avantgarde Salon and Spa