Maple Street Biscuit Company is getting ready to deliver comfort food with a modern twist to The Market Shops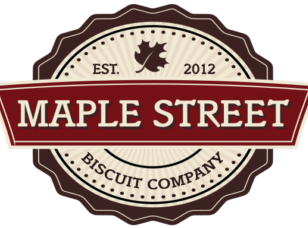 Flaky biscuits made from quality ingredients will soon be coming to The Market Shops.  This unique dining experience is known for its comfort food with a modern twist, gracious service
and immaculately clean stores.  The Jacksonville, Florida-based establishment is famous for its flaky biscuits, but its roots are grounded in community and its mission of helping people, serving others, and being part of the community.Maple Street creates an atmosphere that brings the community together around delicious biscuits, fresh roasted coffee and good food from great products.
"We're thrilled to bring Maple Street Biscuit Company to a thriving community with rich character and charm," said Alexandria Hill, General Counsel for Maple Street Biscuit Company. "Maple Street Biscuit Company strives to be part of the communities we serve, and we can't wait to get to know our neighbors in Miramar and The Market Shops."
Committed to great biscuits made with quality products, Maple Street seeks to establish a place where guests will want to visit over and over.Maple Street Biscuit Company serves a wide variety of homemade signature biscuits, entrees, salads and side dishes. Each dish is crafted to offer flavor, quality and a beautiful presentation that guests will love.
Maple Street is not a restaurant chain, but a group of community restaurants each operated by a Community Leader.  Community Leaders are local individuals who are encouraged and empowered to immerse themselves and their restaurant and in their community. "We are pleased to announce that Joseph Nelson will serve as the Community Leader for The Market Shops", stated Hill.  "He is a fantastic addition to our team and is excited to get to know the community".
If you are interested in becoming part of the Maple Street team, please reach out to Joseph directly at jnelson@maplestreetbiscuits.com.