The Market Shops will host the 3rd Annual Bloody Mary Festival benefiting Habitat for Humanity of Walton County on Saturday, October 7, 2017, from 11 am to 2 pm.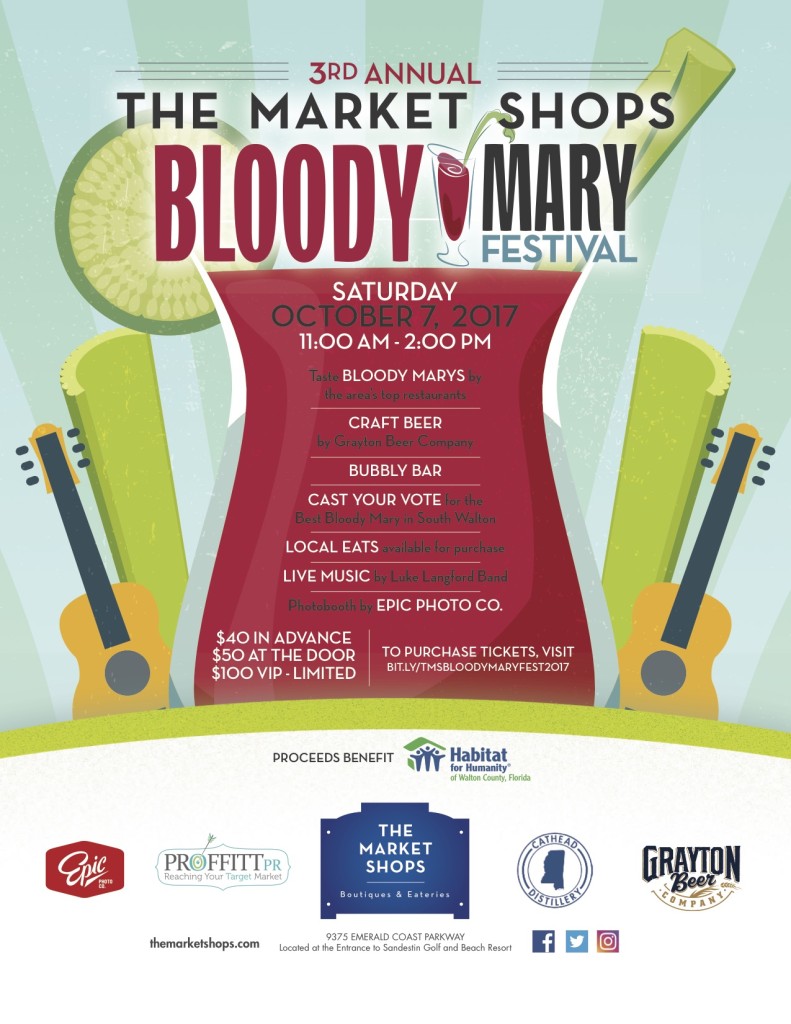 This year's festival welcomes many favorite restaurants, bars and culinary artists from around South Walton and Destin.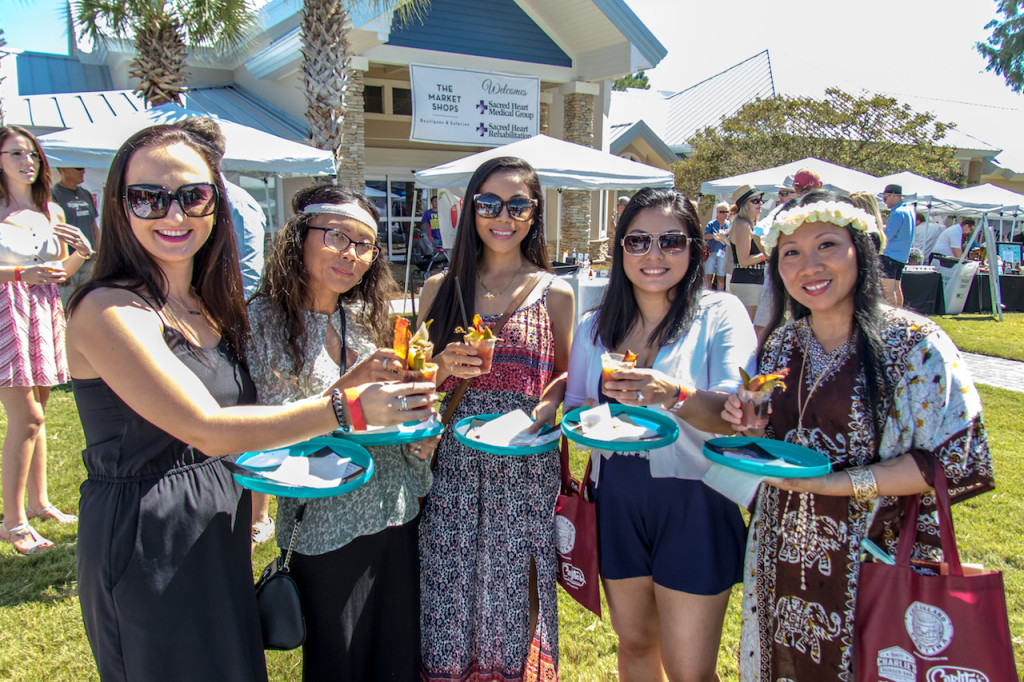 The much anticipated event will feature Bloody Mary's with Cathead Vodka from the area's top restaurants, craft beer from Grayton Beer Company, memories captured by Epic Photo Co., bubbly bar, local eats, live music by Luke Langford Band and more!
Guests will pay $40 in advance, or $50 at the door and $100 VIP tickets, per person for entry and will enjoy 3 hours of unlimited tastes of up to 25 of the Emerald Coast's most creative and innovative Bloody Marys, made and served by the finest restaurants and bars on the Panhandle. VIP tickets that include valet parking exclusive entry will be available for $100. Guests will also enjoy local food tastes, a commemorative signature cup, Mimosa Bar, live music, special shopping options from the merchants of The Market Shops, and ONE vote for the People's Choice Award for the Best Bloody Mary in South Walton. We are anticipating 700 to 1,000 guests who all must be 21+ in age.
Judging for first place Bloody Mary will be made by a panel of select food critics and local celebrities. Bloody Marys will be judged on most delicious and most creative. There will also be a highly coveted People's Choice Award.
We are proud to announce proceeds from The Market Shops Bloody Mary Festival will benefit Habitat for Humanity Walton County. Habitat for Humanity—Walton County partners with people in the community to help them build or improve a place they can call home. Habitat homeowners help build their own homes alongside volunteers and pay an affordable mortgage. With your support, Habitat homeowners achieve the strength, stability and independence they need to build a better life for themselves and for their families.
Click here for tickets: http://bit.ly/TMSBloodyMaryFest2017